WELCOME TO OUR WEBSITE!
Welcome to Ruidosomidtown.com where you will find all the Midtown merchants right at your fingertips.

Everything from Accessories, Clothing, Furniture, Jewelry to Souvenirs is available from the Merchants of Ruidoso Midtown. These colorful and exciting shops, some of which have been here for years offer great merchandise at fantastic prices.
We are adding new merchants and information each day so continue to check back with us every day. We are still a work in progress so please pardon our mess.
WHERE WE ARE.?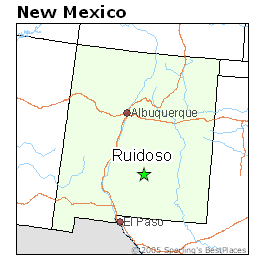 Located in the heart of the beautiful cool pines of Ruidoso, New Mexico.
Ruidoso Midtown shops are open daily but check with your favorite shops for their hours.
Thank You for visiting. Please check out all of our fine RuidosoMidtown,com merchants by clicking on their shop page and look around.
CALENDAR OF EVENTS.
No Fire restrictions in place. Current Stage: STAGE I for information about fire restrictions on the Lincoln National Forest or visit http://www.fs.usda.gov/lincoln Call 575-257-FIRE for more information.
"Williams Chiller Classic Too (Fast Pitch)" September 12, 2014 - September 14, 2014
Girls fast pitch softball, Girls 15U & 16U-18U
"RUIDOSO MOUNTAIN HIGH FLYIN 2014 "

Ruidoso New Mexico - September 13th 2014! Free Admission and Free Parking. The 6TH Annual Ruidoso Air & Car Show!
"Pine Top Car Show at Sierra Blanca Airport "
September 13, 2014 8am - 5pm. Free Parking and Admission.
"Kumbia King Allstarz 9.13 8pm". A seamless marriage between the Cumbia tradition of Latin America and the modern sounds of R&B and hip-hop with chart toppers and accolades to back it up, the Kumbia Kings Allstarz offer a spicy performance that can't be missed. And they're coming to Inn of the Mountain Gods, Saturday, September 13.
" Direct from Beijing, the National Acrobats of the People's Republic of China"
Tuesday, September 30 at 7 p.m. Sponsored in part by Rainmakers.
"Appetite for Deception 9.19 7pm". FREE SHOW Get your Guns N' Roses fix as tribute band Appetite for Deception performs a FREE show for one night only at Inn of the Mountain Gods on September 19 at 7 p.m. This legendary tribute band has performed across the country including stops at the Sturgis Motorcycle Rally and Dakota Rock Fest!
"Back in Black AC/DC Tribute 9.20 7pm"
The world's greatest AC/DC Tribute Band, Back In Black takes to the Inn of the Mountain Gods Stage on September 20 at 7 p.m. for a FREE concert
3 Doors Down 9.26 8pm
With more than 16 million albums sold worldwide and three Grammy Award nominations, the multi-platinum certified, 3 Doors Down is one of the most iconic American rock bands from the 1990s and 2000s. And they're coming to Inn of the Mountain Gods, Friday, September 26.
Golden Aspen Rally 2014
September 17, 2014 - September 21, 2014
"Run for the Beach 2014"
September 13, 2014. Annual 5K Run/Walk for Breast Cancer Education, Awareness, Cure & Hope.
"8th Annual Tour de Ruidoso Century Ride"
September 27, 2014. The Annual Tour de Ruidoso is a Fundraising event to benefit a variety of local not-for-profit organizations.
"Robin Jones Memorial Optimist Club Scholarship Golf Scramble, The Links"
September 27, 2014 9am - 1pm. This is the annual golf tournament for the Optimist Club. Proceeds go benefit area youth programs. There will be a raffle for over $1500 in cash prizes. Tickets are $5 each. The drawing will be held during the golf tournament.
The Ski Cam from Ski Apache is up and running! Click Here to view the cam.