WELCOME TO OUR WEBSITE!
Welcome to Ruidosomidtown.com where you will find all the Midtown merchants right at your fingertips.

Everything from Accessories, Clothing, Furniture, Jewelry to Souvenirs is available from the Merchants of Ruidoso Midtown. These colorful and exciting shops, some of which have been here for years offer great merchandise at fantastic prices.
We are adding new merchants and information each day so continue to check back with us every day. We are still a work in progress so please pardon our mess.
WHERE WE ARE.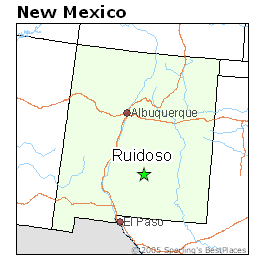 Located in the heart of the beautiful cool pines of Ruidoso, New Mexico.
Ruidoso Midtown shops are open daily but check with your favorite shops for their hours.
Thank You for visiting. Please check out all of our fine RuidosoMidtown,com merchants by clicking on their shop page and look around.
CALENDAR OF EVENTS.
Level 1 Fire restrictions in place. Current Stage: STAGE I for information about fire restrictions on the Lincoln National Forest or visit http://www.fs.usda.gov/lincoln. Call 575-257-FIRE for more information.
Ruidoso FD info.
"Lincoln County Day in Santa Fe Reception"

February 4, 2015 5:00 PM - 8:00 PM. There will be a Chamber hosted Reception with Legislators at 5 pm at The Inn and Spa at Loretto.
"Benefit for Kenna Rousch, Quarters Bar & Grill" Saturday February 7, 2015 12:00 PM - 5:00 PM. Quarters Bar & Grill

Please join us for live entertainment, food, fun, games, raffles and a live and silent auction to help raise money for Kenna Rousch.
"Stupid Cupid Glow Party, Club 49, Inn of the Mountain Gods" February 13, 2015.
8 p.m.—1 a.m. Tickets $5
"Charley Pride 2.28". Saturday, Feb. 28 at 8pm. American country-music singer, Charley Pride, taught himself to play guitar at the young age of 14. He later used his musical talents to entertain fellow teammates of the Memphis Red Sox while traveling the country. Eventually, his moving performances and golden-baritone voice led him to RCA Records, who immediately signed him to the label. The singer became an instant hit and, throughout his career, has maintained his place as one of the Top 20 best-selling country artists of all-time. Today, Pride's music sales at RCA Records are second only to Elvis Presley.

"Vienna Boys Choir" Wednesday, February 25 at 7 p.m.
The Vienna Boys Choir is a legendary institution dating back to 1498. Almost peerless through the centuries, alumni of this Vienna-based ensemble have included a host of famous musicians and ensemble members that have been regularly chosen by some of the greatest conductors for boy-choir parts in music by Mozart, Bach, and Mahler, as well as Bernstein. Starting with six boys as formed by Emperor Maximilian I of Austria, the imperial choir was used for adornment at court functions and high masses, singing medieval and classical music.
The Ski Cam from Ski Apache is up and running! Click Here to view the cam.