WELCOME TO OUR WEBSITE!
Welcome to Ruidosomidtown.com where you will find all the Midtown merchants right at your fingertips.

Everything from Accessories, Clothing, Furniture, Jewelry to Souvenirs is available from the Merchants of Ruidoso Midtown. These colorful and exciting shops, some of which have been here for years offer great merchandise at fantastic prices.
We are adding new merchants and information each day so continue to check back with us every day. We are still a work in progress so please pardon our mess.
WHERE WE ARE.?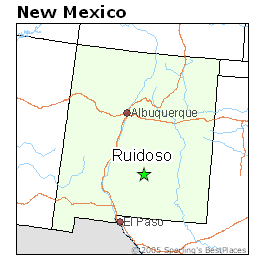 Located in the heart of the beautiful cool pines of Ruidoso, New Mexico.
Ruidoso Midtown shops are open daily but check with your favorite shops for their hours.
Thank You for visiting. Please check out all of our fine RuidosoMidtown,com merchants by clicking on their shop page and look around.
CALENDAR OF EVENTS.
Level 1 Fire restrictions in place. Current Stage: STAGE I for information about fire restrictions on the Lincoln National Forest or visit http://www.fs.usda.gov/lincoln. Call 575-257-FIRE for more information.
Ruidoso FD info.
"Clint Black" Friday, October 3 at 7 p.m.
Country music nearly quit being Country, but then Clint Black came along.
This year's theme is "Salute To Freedom – Aspenfest Style".
"Aspenfest Rod Run and Car Show " October 4, 2014.
Ruidoso Downs Racetrack and Casino 8 AM to 4 PM at the Ruidoso Downs Racetrack & Casino on Hwy 70 West Hot rods and classic cars on display admission is FREE! Info: 915-598-0621
"Bill Engvall". October 4, 2014 Inn of the Mountain Gods Resort and Casino
" NM State Open Chili Cook-Off and Chile Society Pod Chili Cook-Off " October 4-5, 2014
Oct. 4, Public Tasting @ Noon and Oct. 5, PublicTasting @ 12pm at Ruidoso Downs Racetrack & Casino. Chili Cook-off! Tasting cups available for donation. Info: For Info Call Paul Mulkey at 575-390-6675
"Aspenfest Arts and Crafts Fair & Mountain Top Crafts and Collectibles Show ". October 4-5, 2014 School House Park & Ruidoso Downs Racetrack and Casino 9 AM to 5 PM
" Cowboy Symposium " October 10, 11, 12, 2014
Ruidoso Downs Racetrack
Party On The Mountain
Come up for Party on the Mountain! Gondola rides, food, games, mountain biking, raffle and free t-shirts to the first 200 visitors. Raffle prizes include a seasons pass, lift tickets, snowboard, hats, t-shirts, rentals, and more! Last chance to ride the mountain bike trail!
"ALS Cruise for Cancer Car Show" October 12, 2014
Open registration begins at 7 am in the Convention Center Parking Lot. Fee is $30 for the first car, and $25 for each additional car. Complimentary breakfast, lunch and door prizes will be available for car show contestants.
"Justin Moore" October 12, 2014.
Catch Justin Moore LIVE at Inn of the Mountain Gods on Sunday, October 12. Tickets start at $25.
" Annual Ruidoso Oktoberfest " October 17, 18, 2014.
Ruidoso Convention Center
"2014 Fall Lincoln County/Mescalero Electronics Recycling Day "
Saturday November 1st from 9 am to 12 Noon @ All American Park in Ruidoso Downs.
The Ski Cam from Ski Apache is up and running! Click Here to view the cam.